Happy Day of the Teacher! We love our Standard Teachers! #SSDWeCare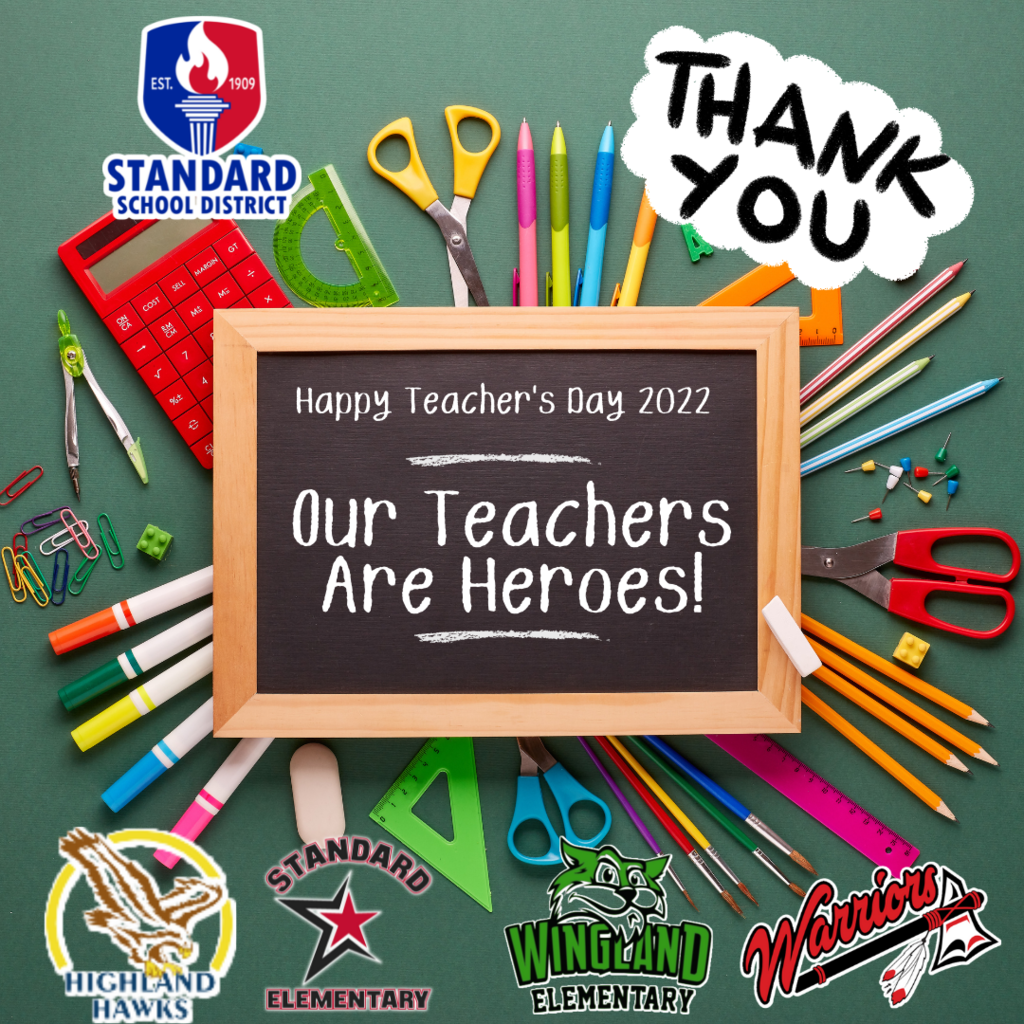 Congratulations to all of the Standard School District athletes who qualified for Valley! #SSDWeCare #StandardAthletics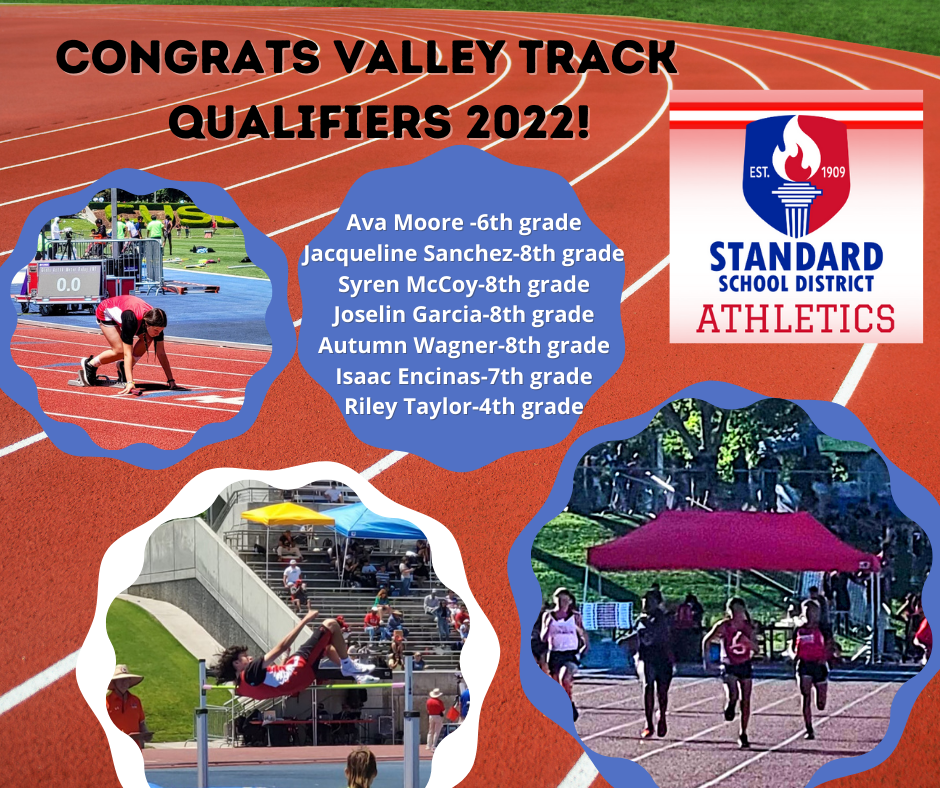 Do you want an ONLINE learning option for your child for next school year? Standard's Virtual Learning Academy registration and enrollment is OPEN for students entered TK - 8th grade. Follow the link for more information and to REGISTER today!
https://bit.ly/StandardVLTIS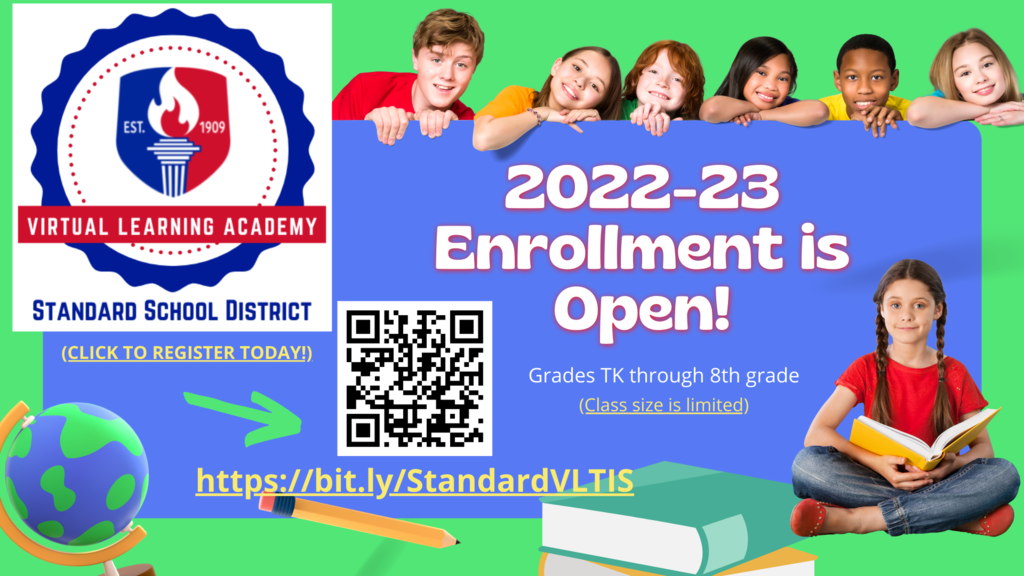 Come out to support our 4th & 5th graders from Highland, Wingland, and Standard Elementary on Saturday, May 14th from 8am - 1pm at the Standard Middle School track for the Ray Boen Memorial Track Meet!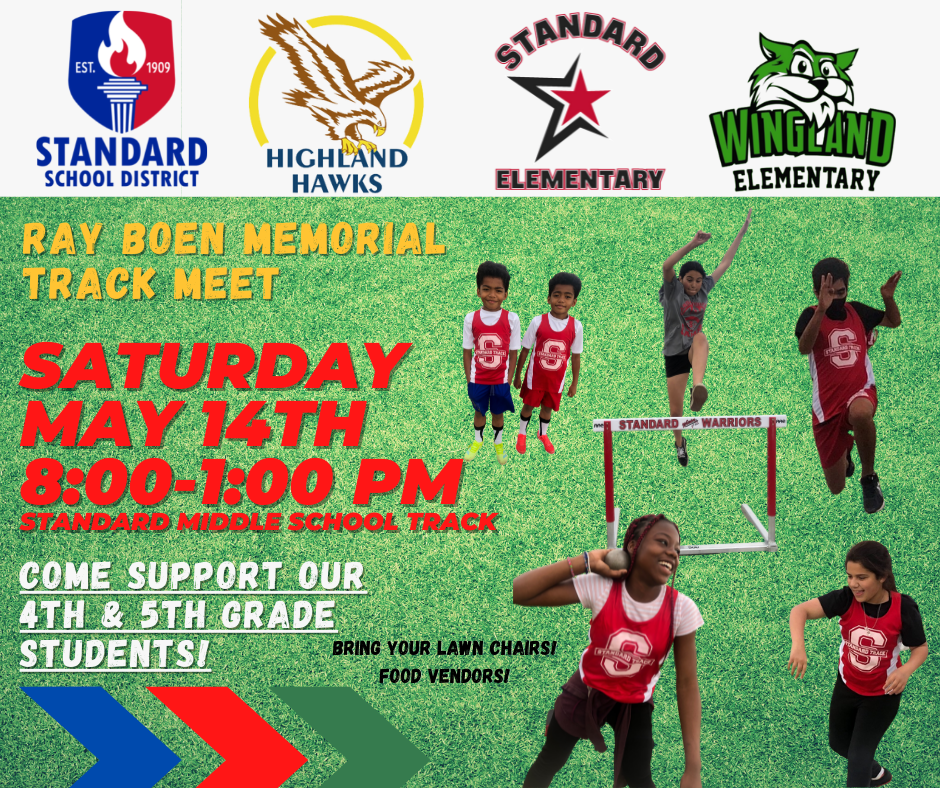 Our students succeed with the guidance of their teachers. Happy National Teacher Appreciation Week to all of the Standard School District Teachers! Thank you for your dedication and heart for students! YOU make a difference! #SSDWeCare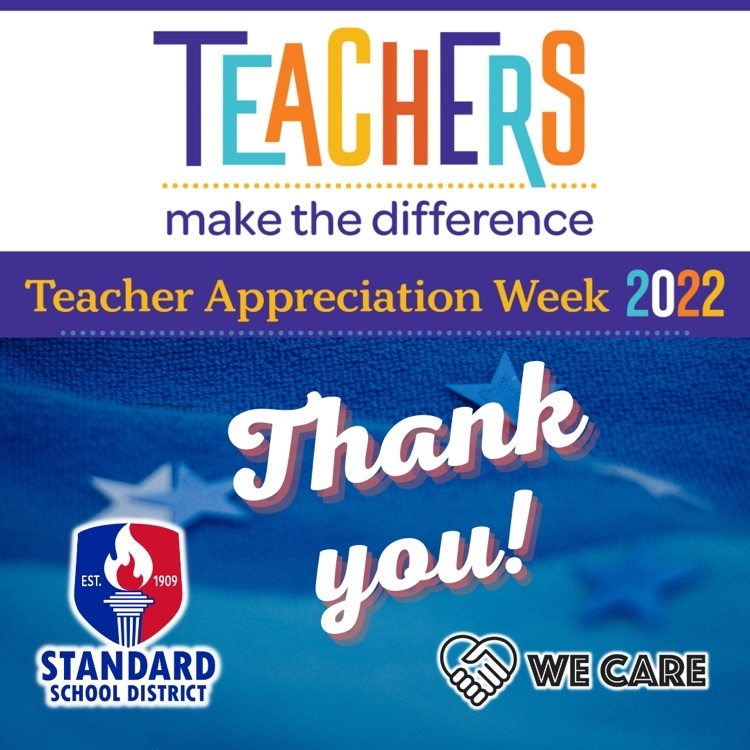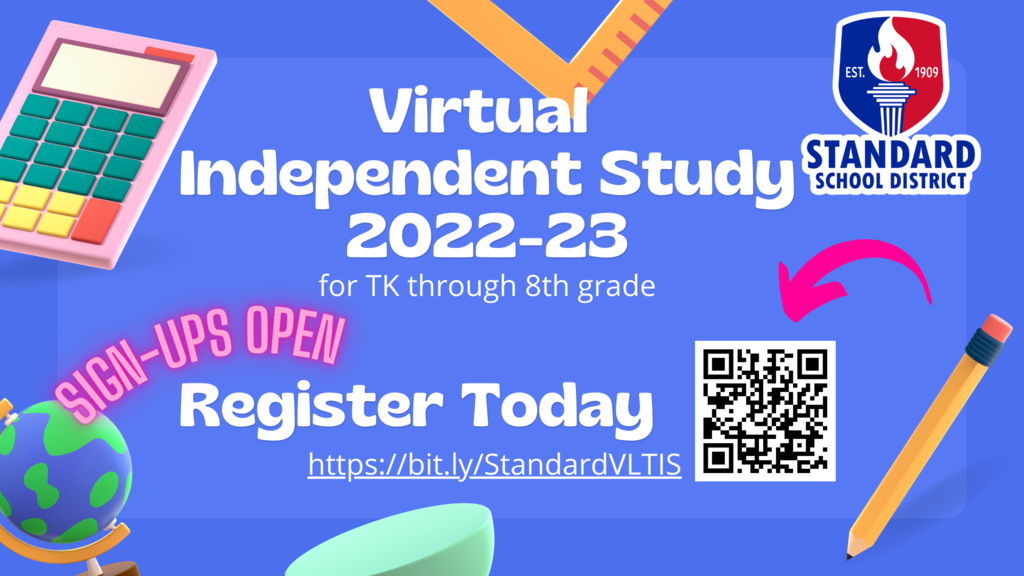 Standard schools will have a minimum day on Friday, April 8th. Schools will be closed for Spring Break 4/9-4/18. Return to school is Tuesday, April 19th. Enjoy your week! #SSDWeCare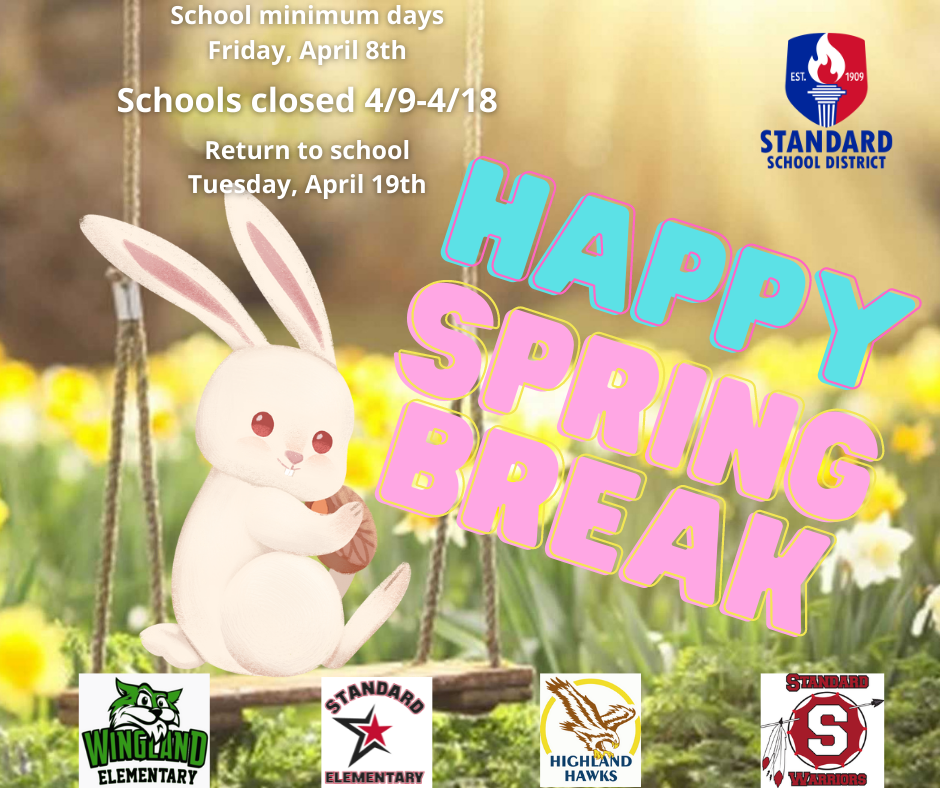 Family Literacy Night was a Huge Hit with over 175 participants! "If you give a cat a cupcake..." Thank you to our speaker, Donna Whyte for helping get our families excited about reading! @thesmartiezone #SSDWeCare @StandardElem @WinglandElem @HighlandElem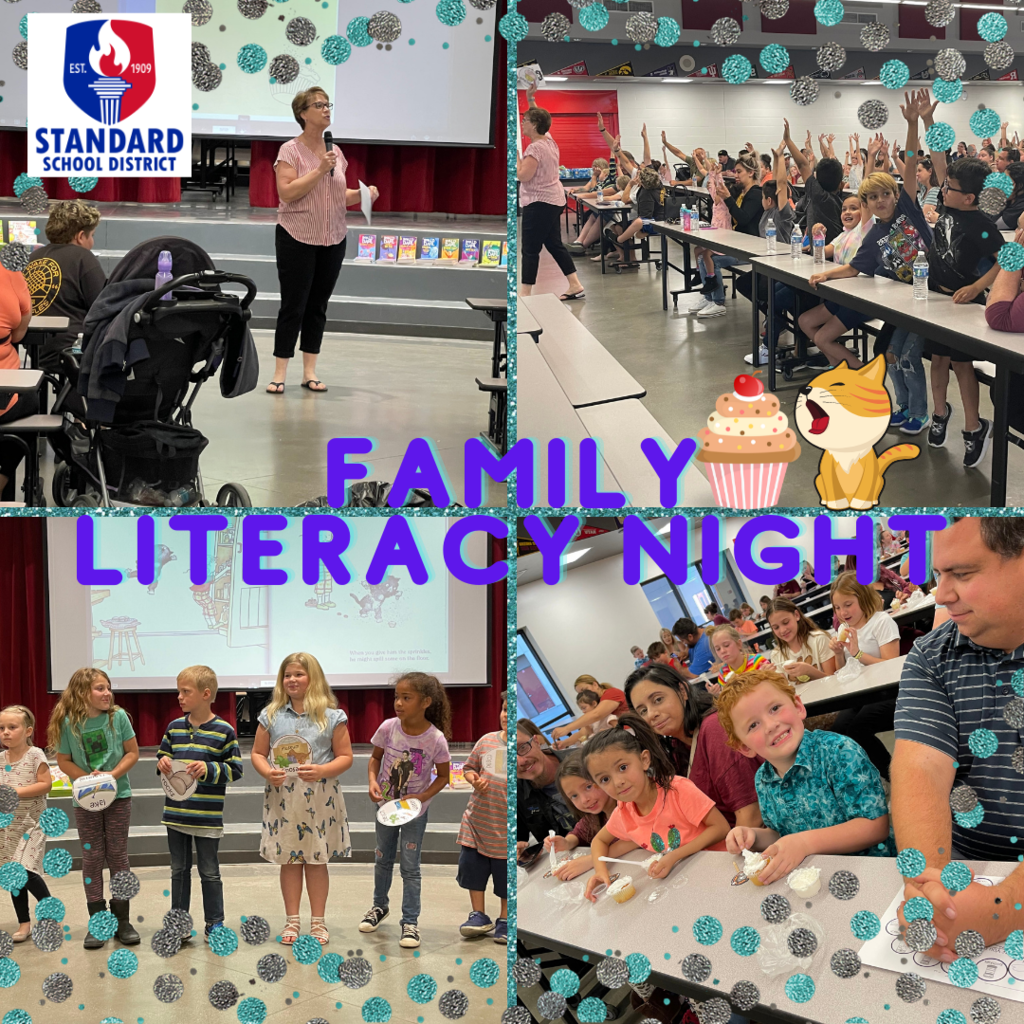 "April Showers..." Show your appreciation to a Teacher or Staff member by "showering" them with a compliment or praise! Follow the link to submit your note.
https://bit.ly/SSDAprilshowers
Due by 4/8/2022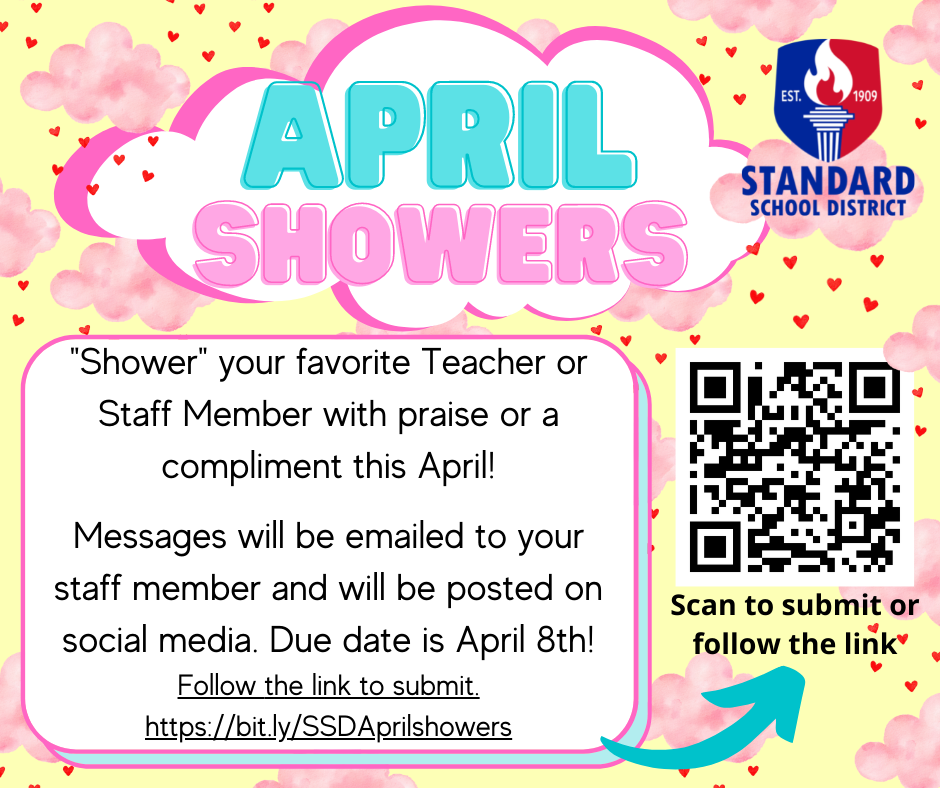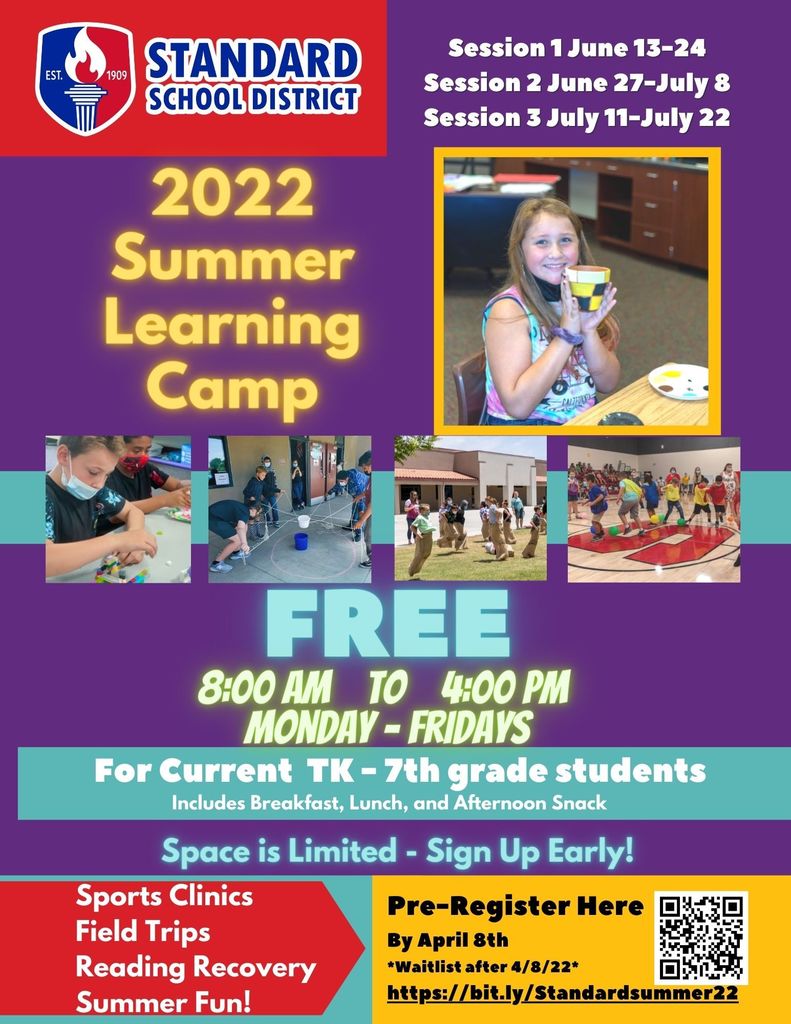 For all Kindergarten through 3rd grade families - join us for Family Literacy Night on March 22nd! bit.ly/MarchFamLit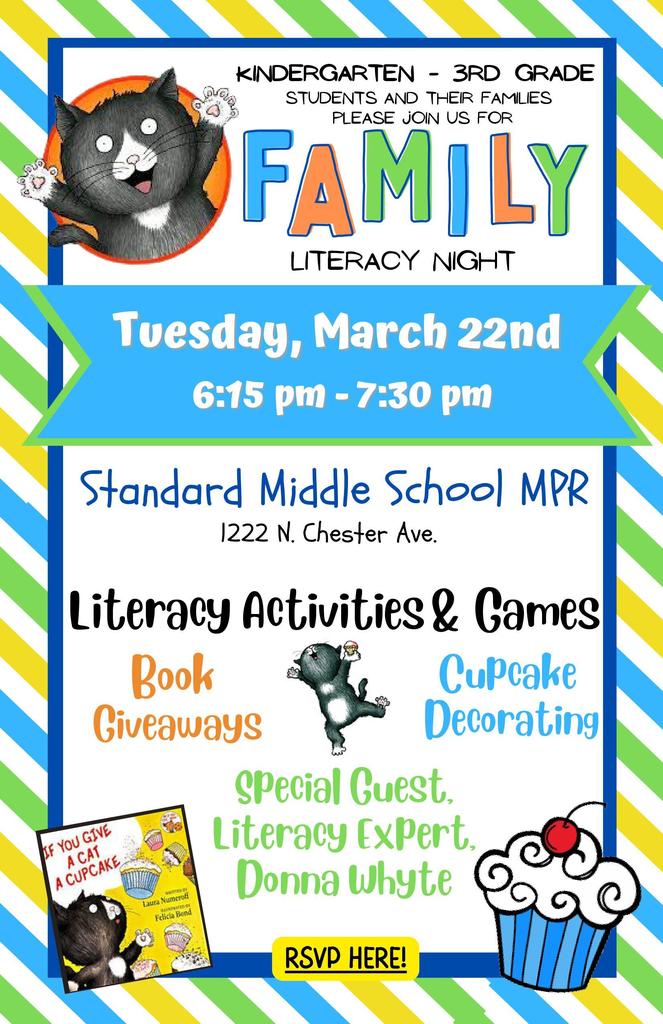 Registration for Summer Camp in Standard is OPEN! Sign up your child today for a summer of learning & fun! This free program offers three 2-week sessions from 8am to 4pm Mondays through Fridays.
https://bit.ly/Standardsummer22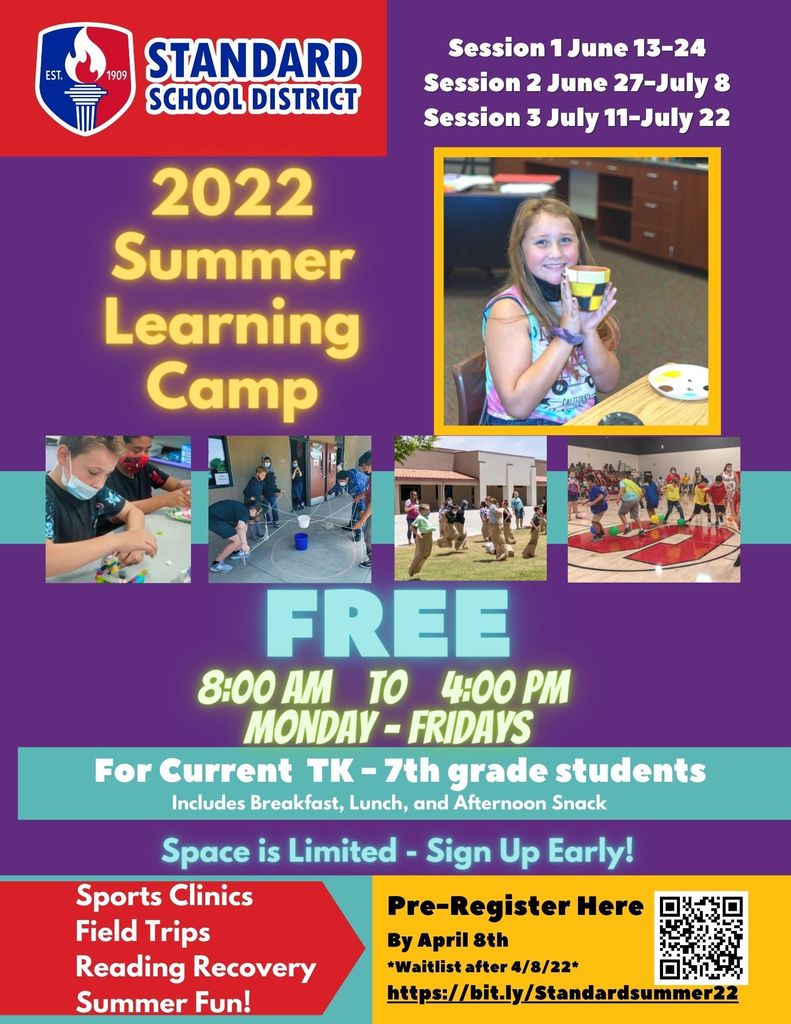 It's Track Season! Click this link for information on dates and registration. Open to elementary and middle school students. Sign Up Today!
https://bit.ly/Standardtrack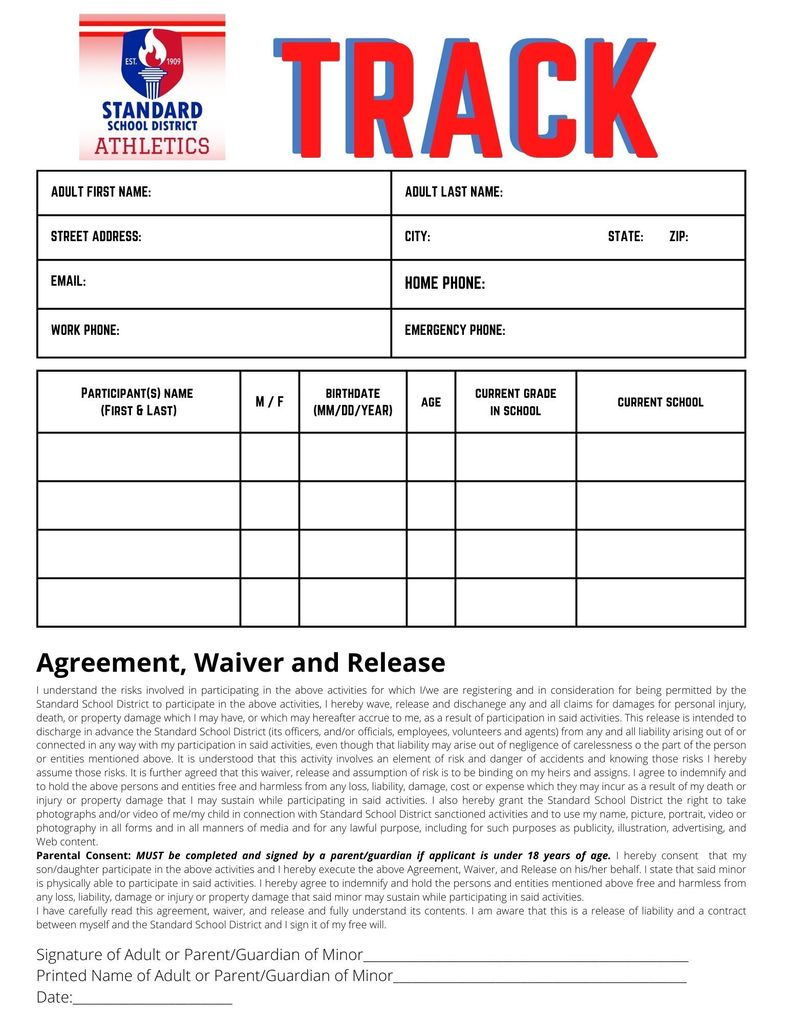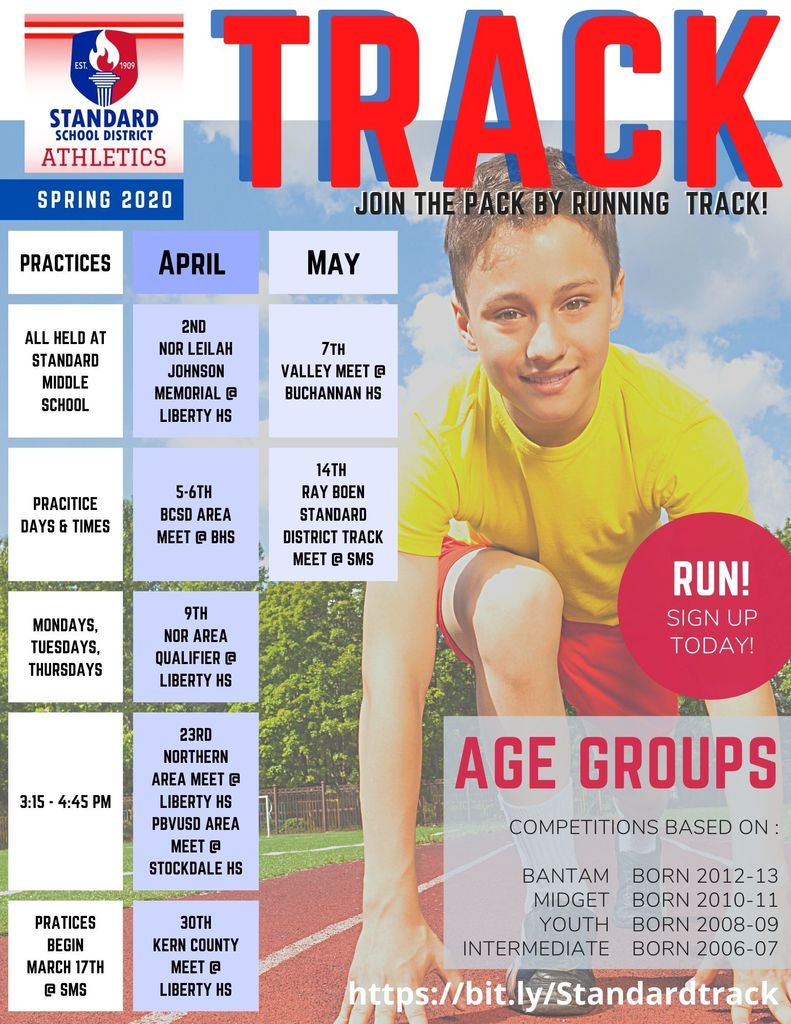 Don't forget to move your clocks FORWARD 1-hour this weekend, March 13th.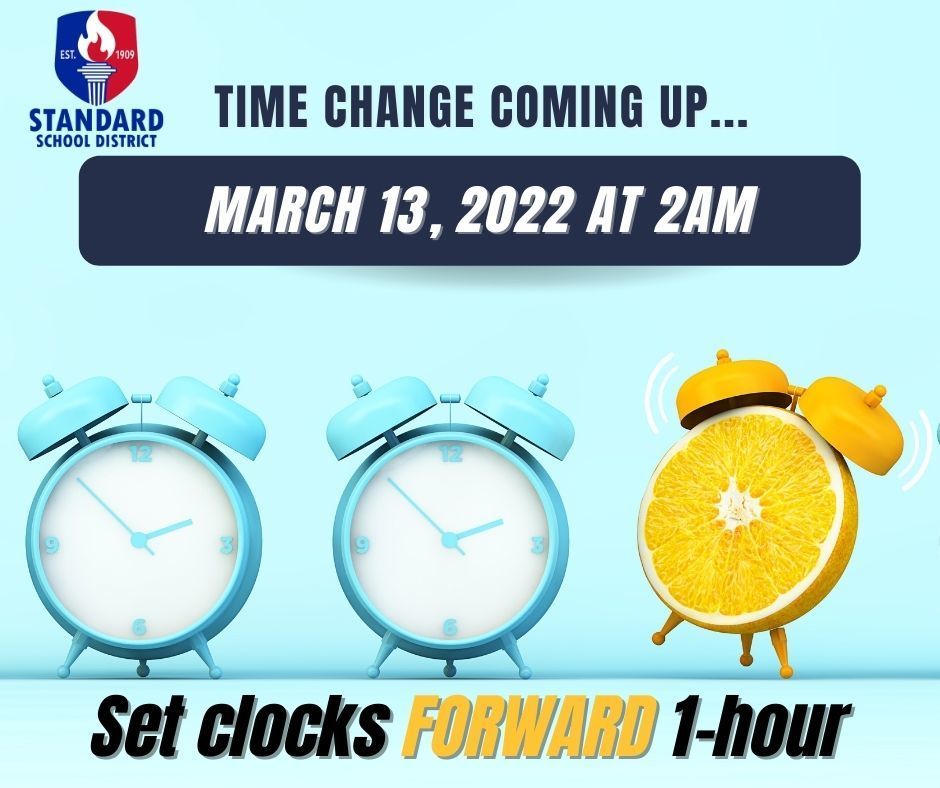 In honor of Presidents' Day, schools will be closed on Monday, February 21, 2022. #SSDWeCare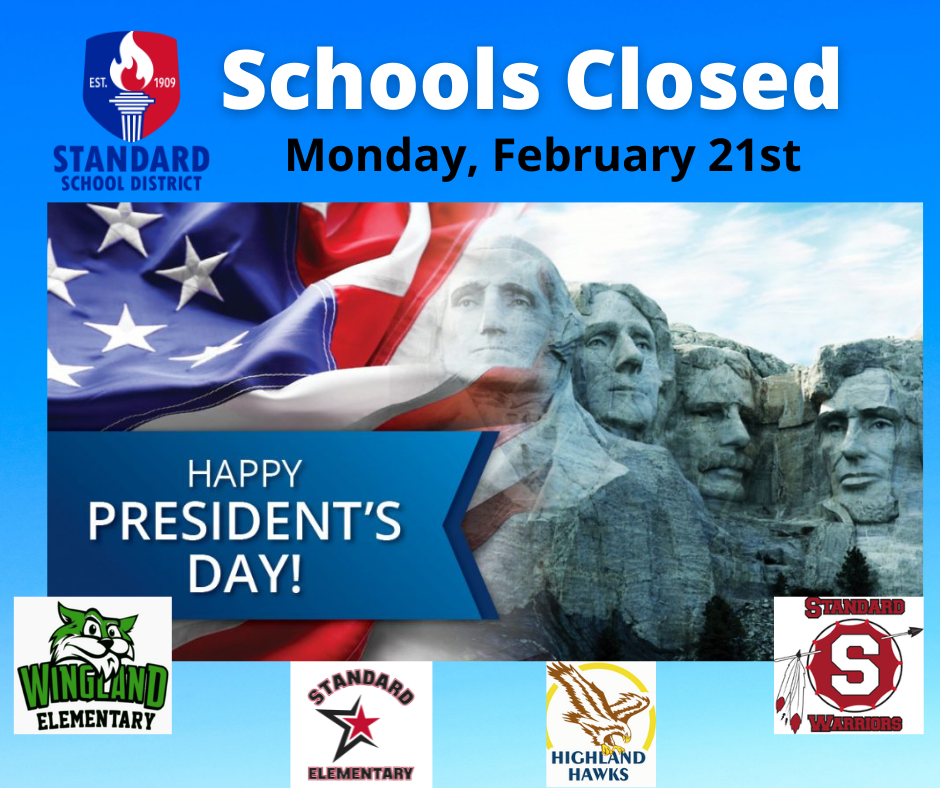 In honor of President Lincoln's birthday, schools will be closed on Monday, February 14, 2022. #SSDWeCare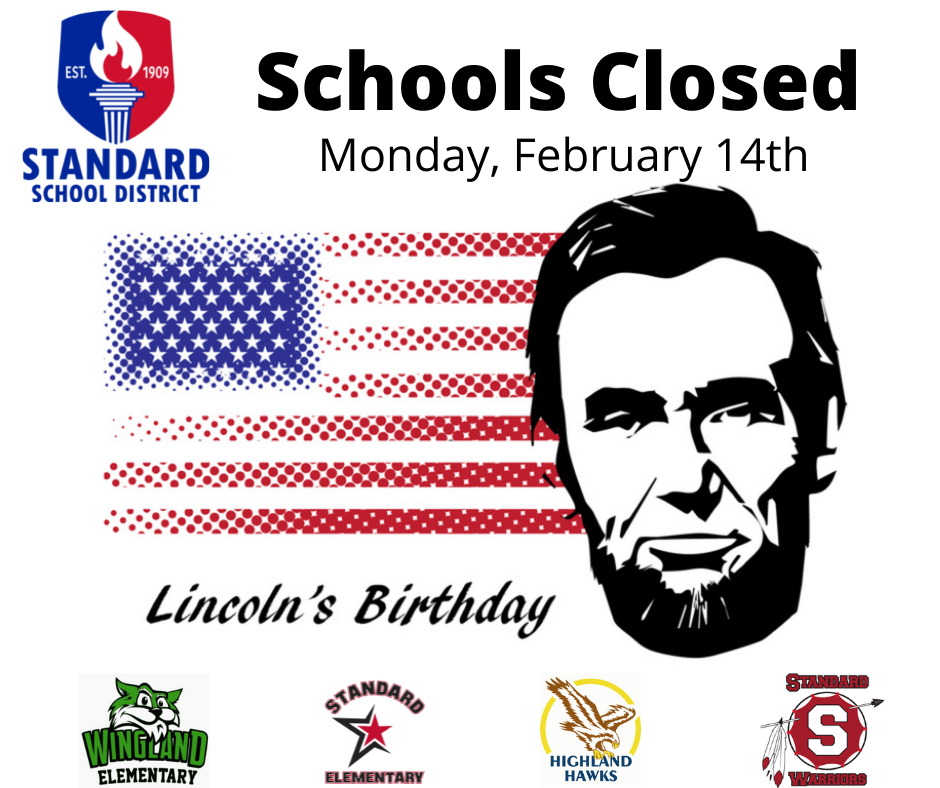 Happy New Year from Standard! See you back on Monday, January 3rd!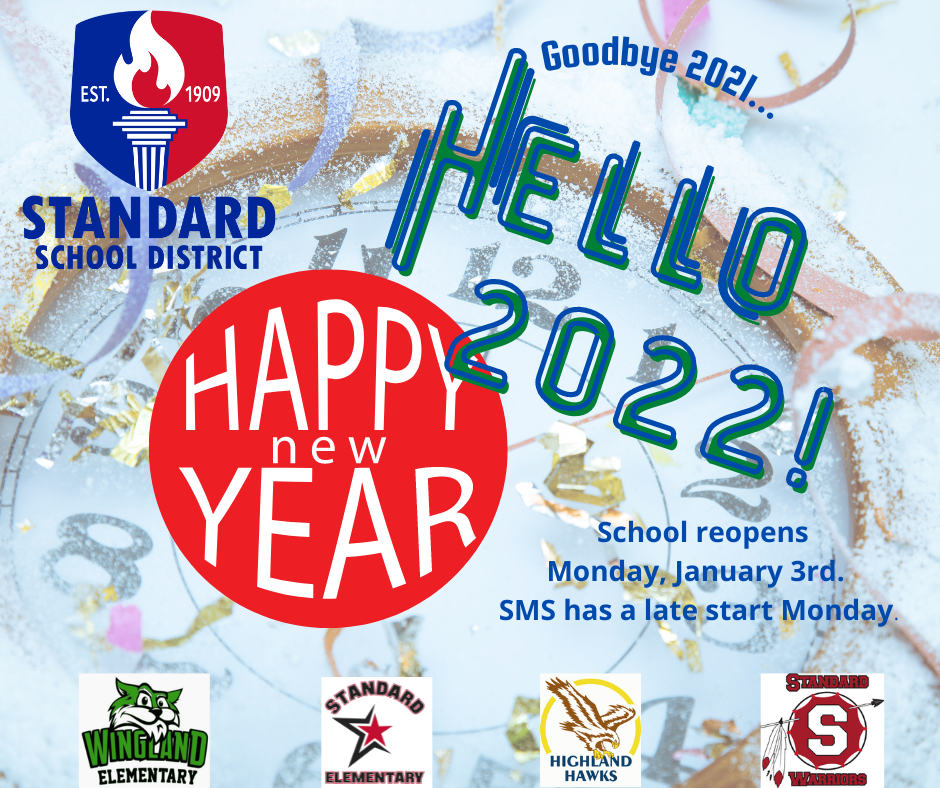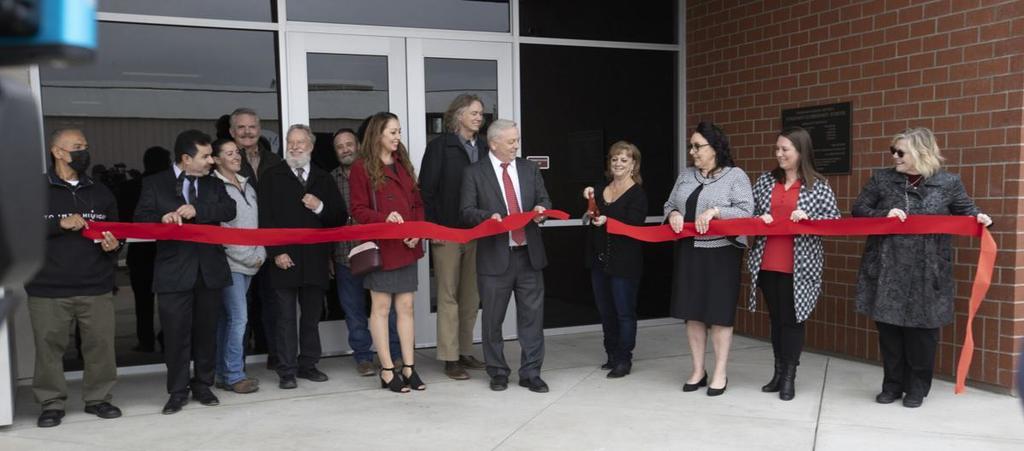 Schools are on Minimum Days Friday, November 19th. Wishing our Standard community a wonderful Thanksgiving break! See you back on Monday, Nov. 29th! #SSDWeCare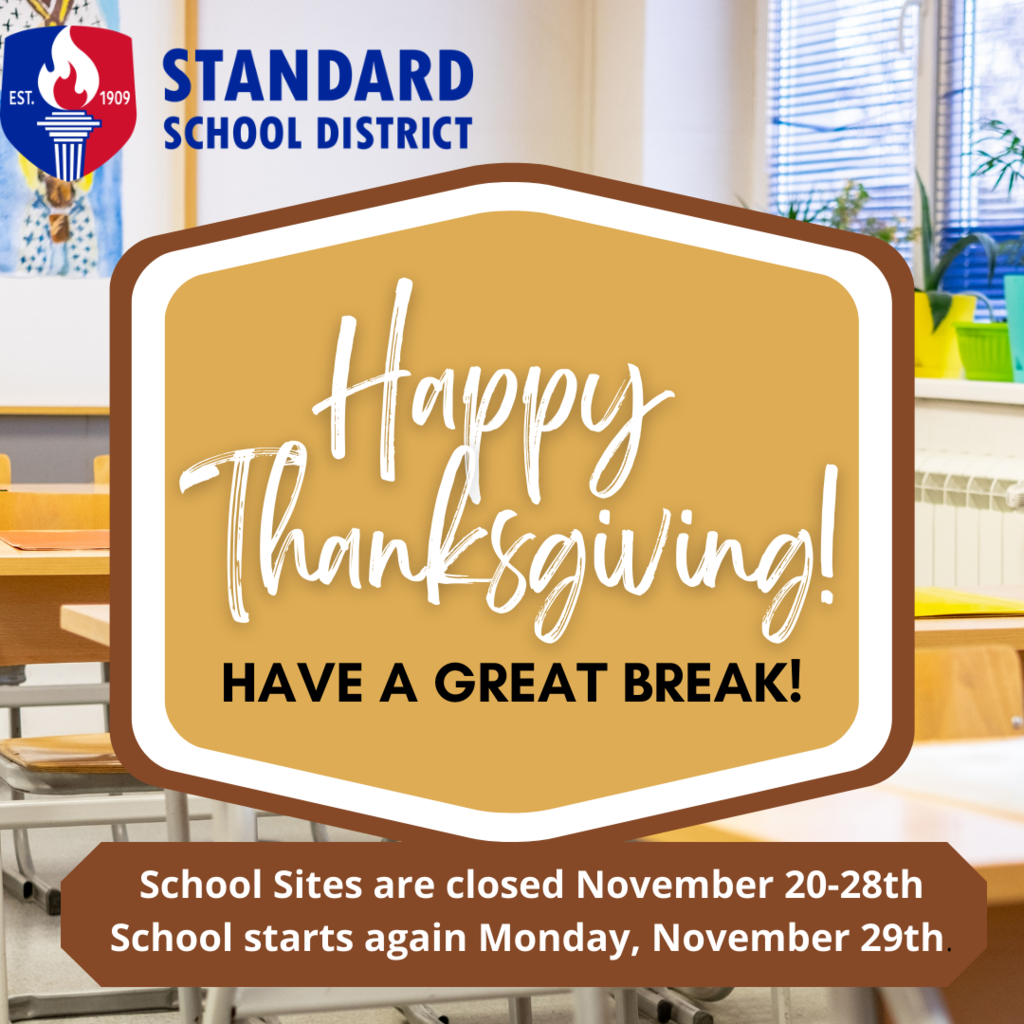 Progress Reports are coming home this week with your students. If you have any questions, please contact your child's teacher.